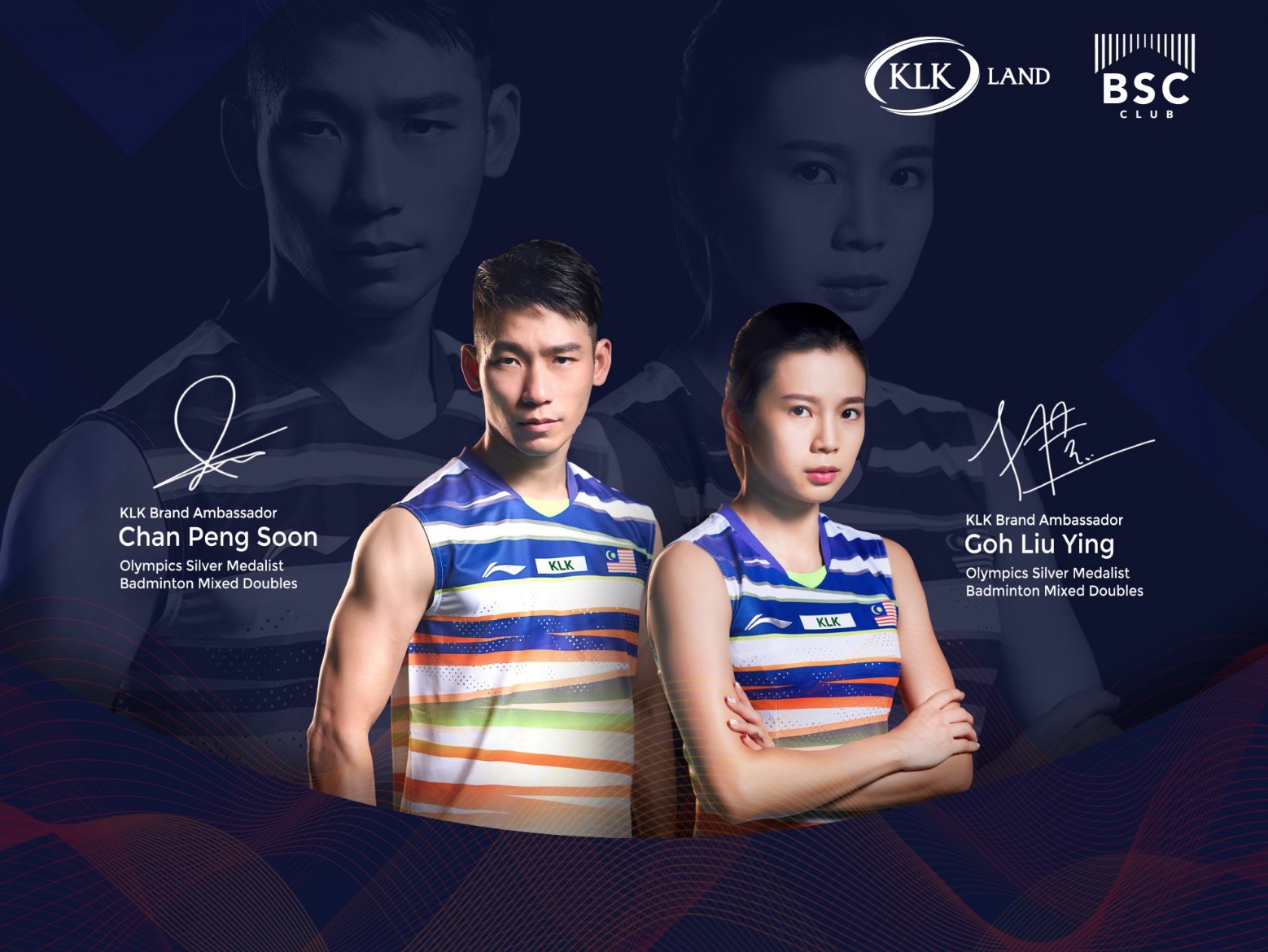 PRESS RELEASES
KLK Brand Ambassador Chan Peng Soon & Goh Liu Ying
17 Nov 2020, Petaling Jaya
Plantation company Kuala Lumpur Kepong Bhd (KLK) is sponsoring Malaysian badminton mixed doubles pair Chan Peng Soon and Goh Liu Ying.
The sponsorship is to help the Rio silver medallists, who are ranked world No.7, pursue their dreams of competing in the Tokyo Olympics.
KLK executive director Lee Jia Zhang said it was in line with the company's corporate responsibility programme to promote a harmonious culture through sports as well as to support the nation's pursuit of global sports excellence.
"We understand that the Covid-19 pandemic has changed our lives.
"We are humbled to be able to help ease the financial woes of our Malaysian mixed doubles players during this difficult period.
"We hope that with our sponsorship, Chan and Goh can focus and be better prepared for the games, " Lee said, adding that KLK hoped the doubles pair would continue to make the country proud.
The Tokyo Olympics has been postponed to July 23 next year due to the pandemic.
Although Chan and Goh had to forgo the two Denmark Opens last month, they are looking at making a return early next year for the two World Badminton Federation Opens in Asia.
The pair needs to stay within the top 16 in the world ranking until next year to qualify for Tokyo Olympics 2021.
"The deferment of this year's Olympics also means we have to continue to train to maintain our physical form for another 12 months, and this will require extra financial expenses.
"We are thankful to KLK for coming forward to support us as it is not easy to find sponsorship during the pandemic, " said Chan.
"The money will help us cover travel expenses for future tournaments. We can now focus on qualifying for the Tokyo Olympics, " Goh added.
The announcement also sees Chan and Goh become the first brand ambassadors for KLK's DavosLife E3 Complete, a natural Vitamin E dietary supplement.